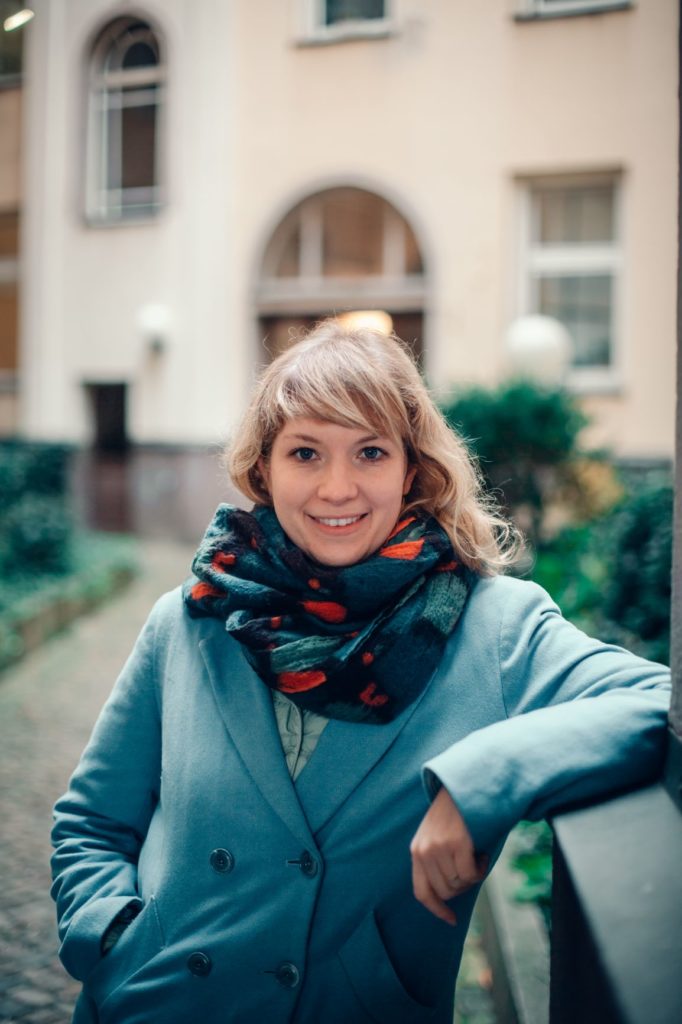 Nóra Lukács
*1985 Budapest
is a curator, art historian
based in Berlin
Currently she is a PhD candidate at the Department of Art and Visual History at the Humboldt-Universität zu Berlin, supervised by Dr. Prof. Eva Ehninger, founded by a Elsa-Neumann-Stipendium des Landes Berlin .
Ongoing projects include ▪ [teaching] a seminar at the Institut für Kunst- und Bildgeschichte of the Humboldt-Universität zu Berlin in the winter semester 2021/22 ▪ [curating] a new edition of Das Mobile Museum of SKD – Staatliche Kunstsammlungen Dresden with the artist István Csákány ▪ [conducting] oral history interview series with Eastern European fellows of the DAAD Artists-in-Berlin Program for Balkon ▪ [coordinating] the compilation of the Hungarian oeuvre of Endre Tót for the Catalog raisonné, initiated by Berenika Partum, founded by the Stiftung Kunstfonds ▪ [working on] the digitalisation of the historical archive of the DAAD Artists-in-Berlin Program ▪ [managing] the Igor Metropol studio residency in Budapest.
In the past Nora worked for several institutions as a curator or as an art historian like the museums K20 and K21 of the Kunstsammlung Nordrhein-Westfalen, Goethe-Institut Budapest, ifa-Galerie Berlin, Berliner Künstlerprogramm des DAAD, MODEM – Center for Modern and Contemporary Art, Debrecen, Hungary, NextArt Galéria Budapest, Peggy Guggenheim Collection, Venice, Italy and she also realised art projects at non-art venues as an interim use of the space. She is founding member and president of the Igor Metropol art association in Budapest since 2011.
Education:
since 2019 ▪ PhD candidate, Humboldt University Berlin
2013/2014 ▪ Ashkal Alwan: Home Workspace Program, Beirut, Libanon
15.07.2012 ▪ Master of Arts, Eötvös Lóránd Universität (ELTE), Budapest
2004–2010 ▪ Studies of Art History and Aestetics at the Eötvös Lóránd Universität (ELTE), Budapest
Grants:
2020–(2022) ▪ Elsa-Neumann-Stipendium des Landes Berlin, PhD founding of the federal state of Berlin; 2018 ▪ Goethe-Institut research trip grant for curators from Germany to Mexico and to Georgia; 2016 ▪ Deutsches Forum der Kunstgeschichte, study trip grant to Russia; 2013 ▪ ICA-Yeravan: Summer School for Curators with ECF Step Beyond Grant, Armenia; 2009 ▪ Erasmus Mundus Internship Program to Berlin; 2007 ▪ Erasmus Scholarship to the the Humboldt University Berlin; 2006 ▪ Peggy Guggenheim Studentship Program Grant, Venice, Italy
Photo © Dora Csala