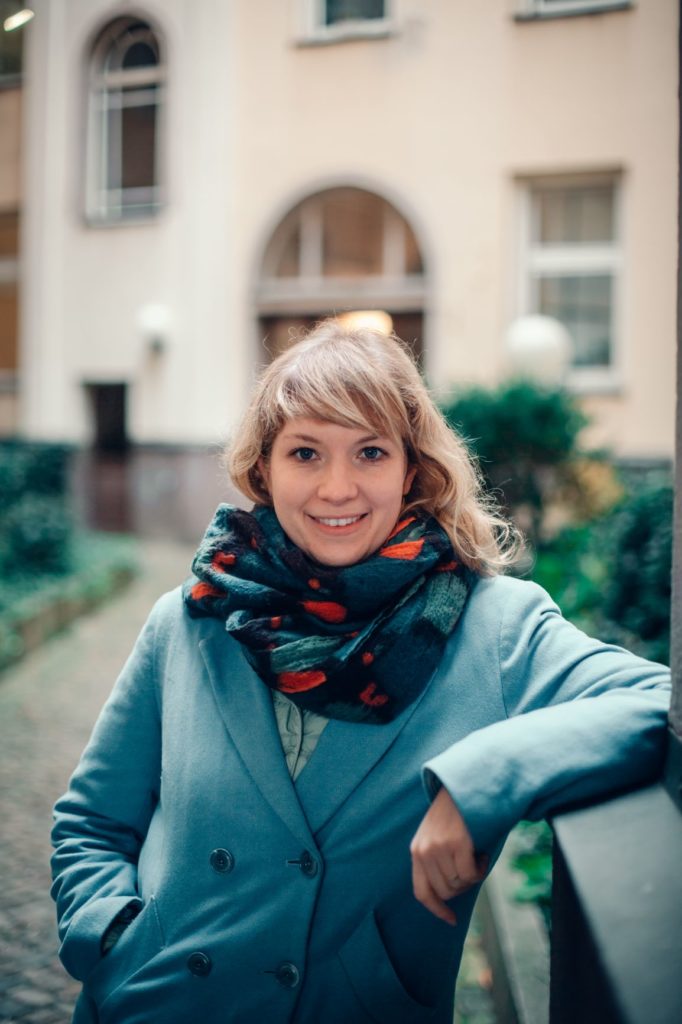 Nóra Lukács
*1985 Budapest
based in Berlin
Nóra Lukács is an art historian who works on the intersection of research and curating. Currently she is a PhD candidate at the Department of Art and Visual History at the Humboldt-Universität zu Berlin, supervised by Dr. Prof. Eva Ehninger, founded by a Elsa-Neumann-Stipendium des Landes Berlin .
Current and ongoing projects include ▪ [visiting lecturer] at the Institut für Kunst- und Bildgeschichte of the Humboldt-Universität zu Berlin in winter semester 2021/22 ▪ [curating] a new edition of Das Mobile Museum of SKD – Staatliche Kunstsammlungen Dresden with the artist István Csákány ▪ [conducting] oral history interview series with Eastern European fellows of the DAAD Artists-in-Berlin Program for Balkon ▪ [working on] the digitalisation of the historical archive of the DAAD Artists-in-Berlin Program ▪ [managing] the Igor Metropol studio residency in Budapest.
In the past Nora worked for several institutions as a curator or as an art historian like the museums K20 and K21 of the Kunstsammlung Nordrhein-Westfalen, Goethe-Institut Budapest, Berliner Künstlerprogramm des DAAD, MODEM – Center for Modern and Contemporary Art, Debrecen, Hungary, ifa-Galerie Berlin, NextArt Galéria Budapest, Peggy Guggenheim Collection, Venice, Italy and she also realised projects at non-art venues as an interim use of the space.
She is founding member and president of Igor Metropol, a Budapest based independent art association established in 2011 to support collaborative approaches and social practice in arts and to foster an international and transcultural perspective in Budapest.
She studied Art History, Aesthetics and Cultural Studies in Budapest at the Eötvös Lóránd University and in Berlin. 2013/2014 she participated at Ashkal Alwan the Home Workspace Program in Beirut, Libanon.
Her research and exhibition projects were supported by grants like ▪ 2020–(2022): Elsa-Neumann-Stipendium des Landes Berlin, PhD founding of the federal state of Berlin ▪ 2018: Goethe-Institut research trip grant for curators from Germany to Mexico and to Georgia ▪ 2016: Deutsches Forum der Kunstgeschichte, study trip grant to Russia ▪ 2013: ICA-Yeravan Summer School for Curators with ECF Step Beyond Grant, Armenia ▪ 2009: Erasmus Mundus Internship Program to Berlin ▪ 2007: Erasmus Scholarship to the the Humboldt-Universität zu Berlin ▪ 2006: Peggy Guggenheim Studentship Program Grant, Venice, Italy
Photo © Dora Csala